Building an Attitude in our Straw Bale House
Sometimes we build up more of our attitudes than our house! These pictures may seem to show the seamier side of home building, but they are not really views of us in agressive moods. Here we are show off the best tools for the jobs at hand!
---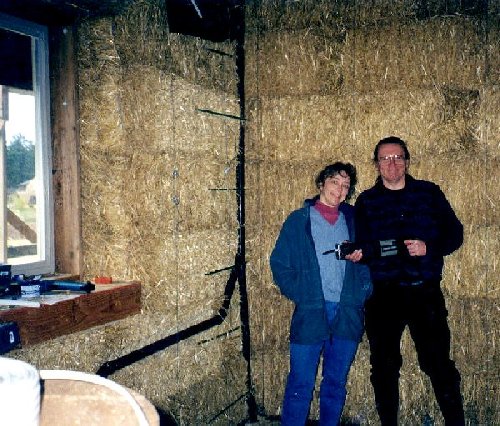 Us as Bonnie & Clyde
Not S&M, or even Sandra and Michael as survivalists prepared for the millenium!
The Saws-All Michael wields is invaluable for cutting channels for the wiring that goes into our straw walls:
---
Page Revised, 2/24/99 (not yet Y2K compliant :-)!