Stowell Family Travels
My parents traveled extensively before & after I was born, so "home" was always a moving target. This probably fed my childhood (& subsequently adult) insecurities, and also helped shape my world view in many ways. I don't remember the country I was born in, as I left it before I was a year old. I never attended the same school for a full three years until I reached university: if we did not move there was another reason to attend a different school. And I lived in more than one house in most locations... I have lived my adult life away from my "parent" country: the country of my parents birth. My family emigrated to the United States when I was nine.
This level of relocation is not too unusual for some families in this day and age, but it is hardly the norm. It has left me with minimal attachment to the any one country, and with preference for staying put once I reached the Pacific Northwest. Despite this, I have changed homes, visited other countries, and moved from the big city to the small town that has become very much my home since 1997.
This Travel line starts with my parents marriage, omits shorter "visits", then follows my own personal moves.
Aberdeen, Scotland Married April 13, 1950

Singapore / Malaya Mother's Singapore ID card is dated June 1950. My father worked in broadcasting, and Mother did some writing for the British newspaper women's pages.

Alexandria, Egypt I was born in a German hospital here, June 19, 1955.

Omdurman & Khartoum, Sudan 1955-1956

Awali, Bahrain, Arabian Gulf 1956 – 1959

Kirkcudbright, Scotland 1958 – 1960

Cambridge, England 1960 – 1964 We lived in a semi-detached home at 35 Alpha Road.

Indianapolis, Indiana, USA 1964 – 1968

Tallahassee, Florida 1968-1971

Ft. Lauderdale, Florida 1971 I moved here with my mother until I finished high school June 1972.

Mother took another probation officer position in central Florida, before she could obtain a position in Tallahassee.

Tallahassee, Florida 1972 – 1981 I lived in seven rental residences during these years.

Seattle, Washington 1981 Our salaries did not support buying a home in the city initially.

Renton, Washington 1982 - 1986

Seattle, Washington 1986 - 1997

Bellevue, Washington 1997 - 1998

Port Townsend, Washington 1998 - ...
---
I don't know how or when my parents first met, but they probably met in Aberdeen, where my mother graduated from University in 1948, and took a job as a journalist. My father was already married, to Scottish born Jessie Grant, when they met. That marriage ended quickly: his first wife returned to her first love, who had been presumed lost during the war (W.W.II), keeping custody of their young daughter Ann.
My parents married on April 15th, 1950. At the time of the wedding my father was employed by the British Colonial Service, as a Schools Broadcasting Coordinator, and they left for Singapore soon afterwards. They stayed mostly overseas until 1959, living in Alexandria, Egypt, Omdurman & Khartoum in the Sudan, and in Awali, Bahrain.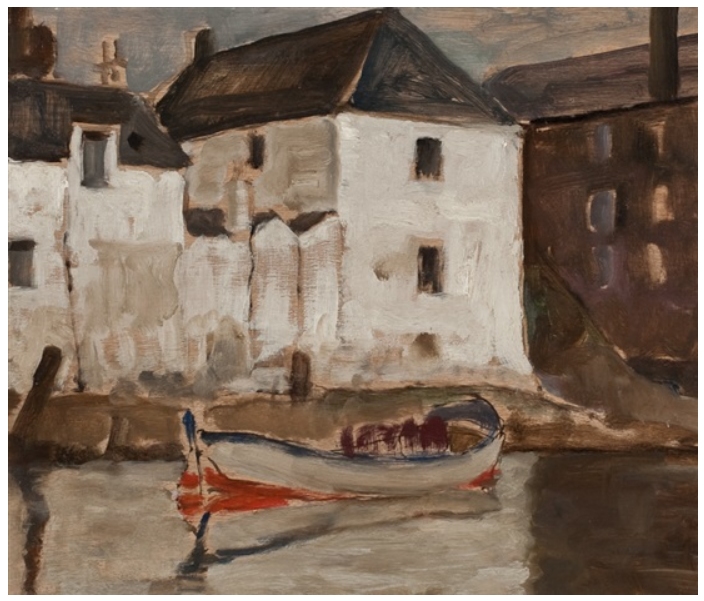 My mother returned to her home town of Kirkcudbright Scotland for the birth of her first child, my sister Jocelyn, in 1951, and later in 1957 for the birth of her third child, my younger brother Harold. So I was the only one of us born overseas.
My sister attended her first years of school overseas, in Singapore and Bahrain, including a stint in a French speaking religious school. My father worked for Bahrain Petroleum Company/ CALTEX Oil after a stint in the Sudan. I have no memory of Egypt, and very little memory of the Sudan or Bahrain. The few "memories" I have may have been created from sharing family stories and looking at the family photo albums.
By the time I started school, it seems that my mother was tired of overseas living, and had moved to a house in her home town of Kirkcudbright, very close to her parents home. We lived there for two years, moving south to England after my first year of school, after my father had moved south ahead of us when he found a teaching job. We lived at Ard-na-Still, The Stell, very close to Mother's childhood home, The Hollow. My grandfather died in 1958, but Belle, my grandmother lived there until she died in 1961.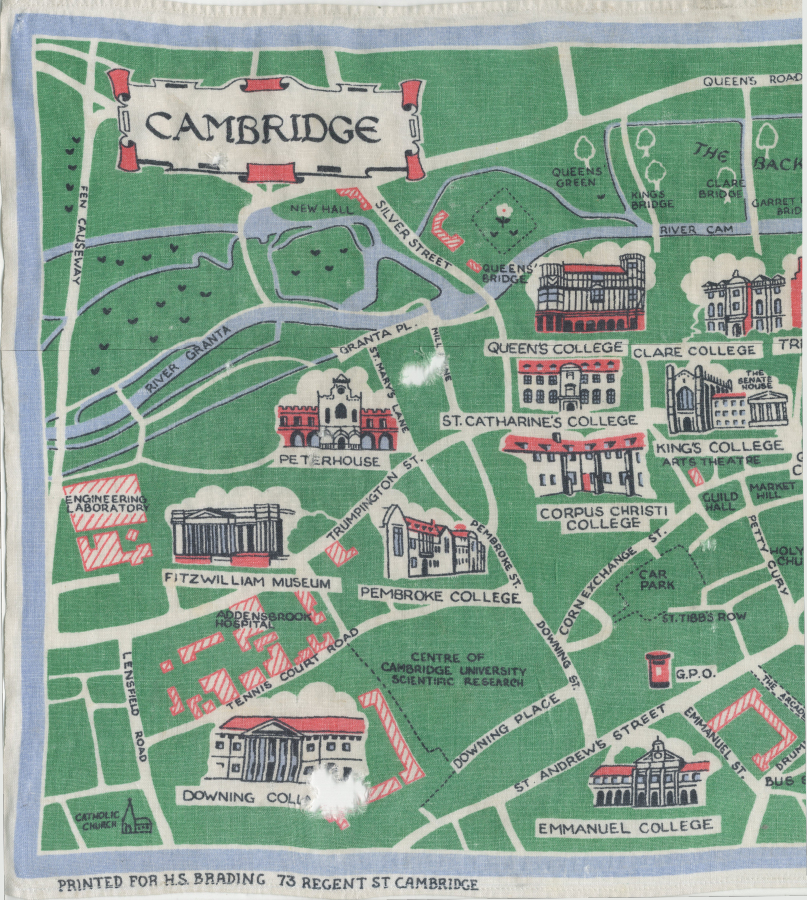 In Cambridge we lived in a home very close to the University of Cambridge. However we were not part of university life: my father may have taught at a technical institute, but I don't have any record of this. Here I attended two schools in the space of three years, when it was decided that we would benefit from a more enlightened attitude to discipline and education.
In 1964 we left the United Kingdom for the United States, moving to Indianapolis, Indiana where my father was able to pursue his dream of a PhD while employed teaching. My Mother also started her own return to work outside the home, working for the U.S. Census, although she did not work permanently full time until our next move, in 1968, to Tallahassee, Florida.
On our arrival in Indiana, we lived in a Georgetown rental while waiting for a house in a new suburb to be built at Bluebell Circle. My sister attended Purdue University when she graduated high school, and stayed on in school when the rest of us moved to Florida.
In Tallahassee we had another three years a very dysfunctional family. My sister, now married, even returned to the fold when they created a tiny apartment from the existing "Florida room". But my parents divorced, first establishing separate bedrooms, and then my father moved away. Mother had found to full-time employment soon after our arrival in Florida, while working on a master's degree required for a more interesting career as a probation officer.
Mother's venture into her new career took her first to Ft. Lauderdale, then to central Florida (Ocala?).
I moved with her to Ft. Lauderdale for eight long months, then returned to Tallahassee in order to attend Florida State University, living first in a student dormitory, then various cheap (and ramshackle) student rentals for about nine years. My mother also moved back to Tallahassee as soon as her job permitted, where she stayed put, at 618 Beard St., as long as she could live independently. She joined me in Washington for her last four years of life.
Dad moved to a teaching job in Troy, Alabama, then to remarry, relocate to Milledgeville Georgia after a year teaching again in Indianapolis. Eventually he divorced again, and spent a year in Libya, then in the UK with his sister, then back to Milledgeville! His last years were spent in Tuscaloosa, Alabama near my brother.